Viewing and Utilizing Crosschq Prospects
Click on the Prospects tab on the left side of your screen. In the main panel, you'll see a list all of the candidates that are expressing interest in applying for jobs at your company.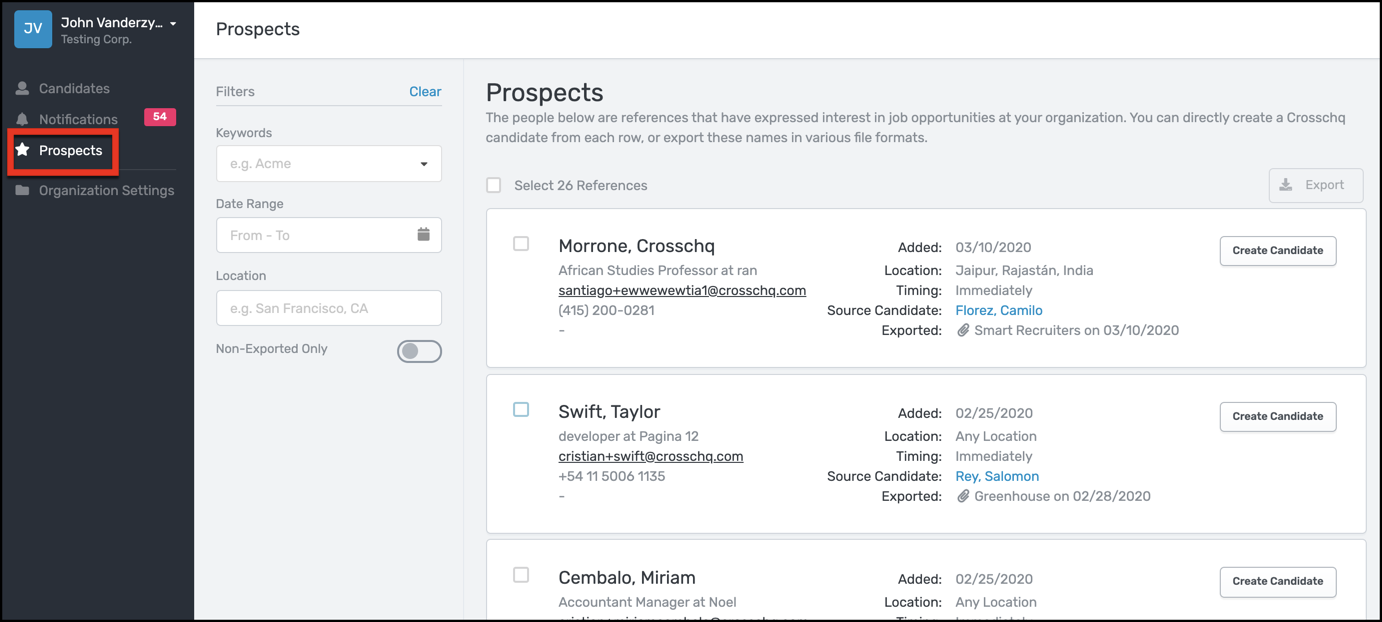 Filter
Use the fields on the left side of the main panel to filter the prospect list.

Send an email message
Click the email address to send a message to a prospect.
Source Candidate
If shown, click the Source Candidate link to access the profile of the referring candidate.

Create a Candidate
To convert a prospect into a candidate, click the Create Candidate button.