See all your candidate pipelines visually on the Wall so you know how healthy your pipelines are, and which candidates and jobs need the most attention.

Greenhouse Users

On the Wall, your All Jobs tab displays all the jobs you have access to based on your Greenhouse permissions, and the My Jobs tab displays the jobs you're listed as part of the 'Hiring team' in Greenhouse.
You can also create Wall tabs for different segments by departments, hiring office, recruiters, etc.





The Wall Summary
Every Wall tab will have a Summary at the top that will provide a snapshot of the candidate and job health status that need your attention, as well as a calendar that shows upcoming interviews for the day or week.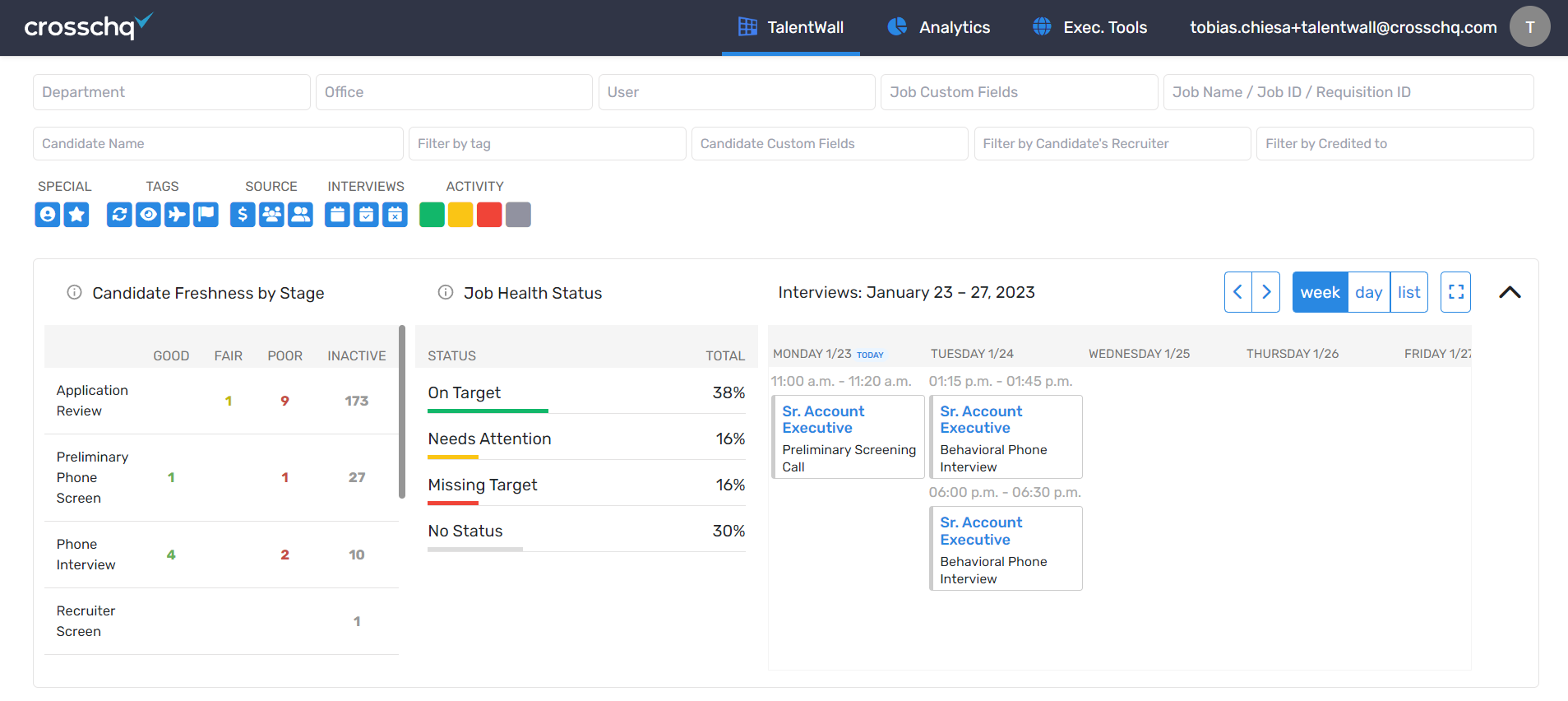 Read how to use the Summary effectively as your daily "command center" here.
Using Filters
At the top, you can filter jobs by department, office and location, and custom fields, and create this as a new tab (such as all Engineering jobs in New York) for easy access to this set of jobs:

To find specific candidates, you can filter by tags, source type, interview status, and last activity, as well as candidate name or recruiter. These attributes can be filtered by icons so you can easily find specific candidates you're looking for:


Candidate Actions
Click on a candidate card to open up a window with more information about the candidate's application. Perform actions like moving the candidate to the next stage, making a note about the candidate, or rejecting the candidate in TalentWall and these changes will all be updated in Greenhouse instantly.
Job Analytics
Each open job has its own analytics snapshot as well, so you can dig in and see where you most need to make adjustments. This section shows you data like how many candidates you have processed to date, how much interview time have you spent on this role, where candidates are falling out of your process, and a projection of the number of hires that currently exist in your pipeline.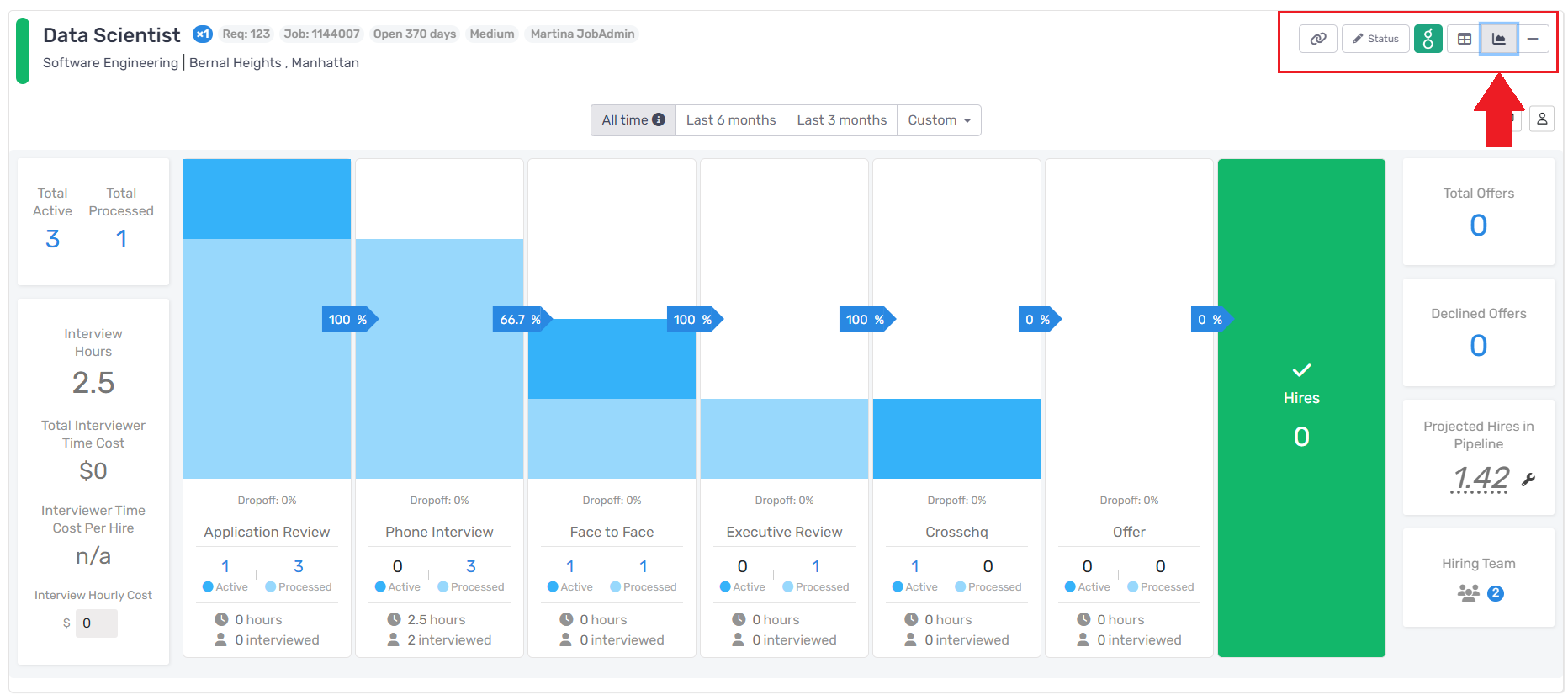 Next, learn how colors represent the status of jobs and candidates.