How a reference becomes a prospective candidate for Crosschq Customers
After submitting the reference survey, references have the option of learning about additional job opportunities with Crosschq customers. At the end of the survey, they will be asked if they want to hear about opportunities from companies, if they do want to opt-in they will click the Yes button.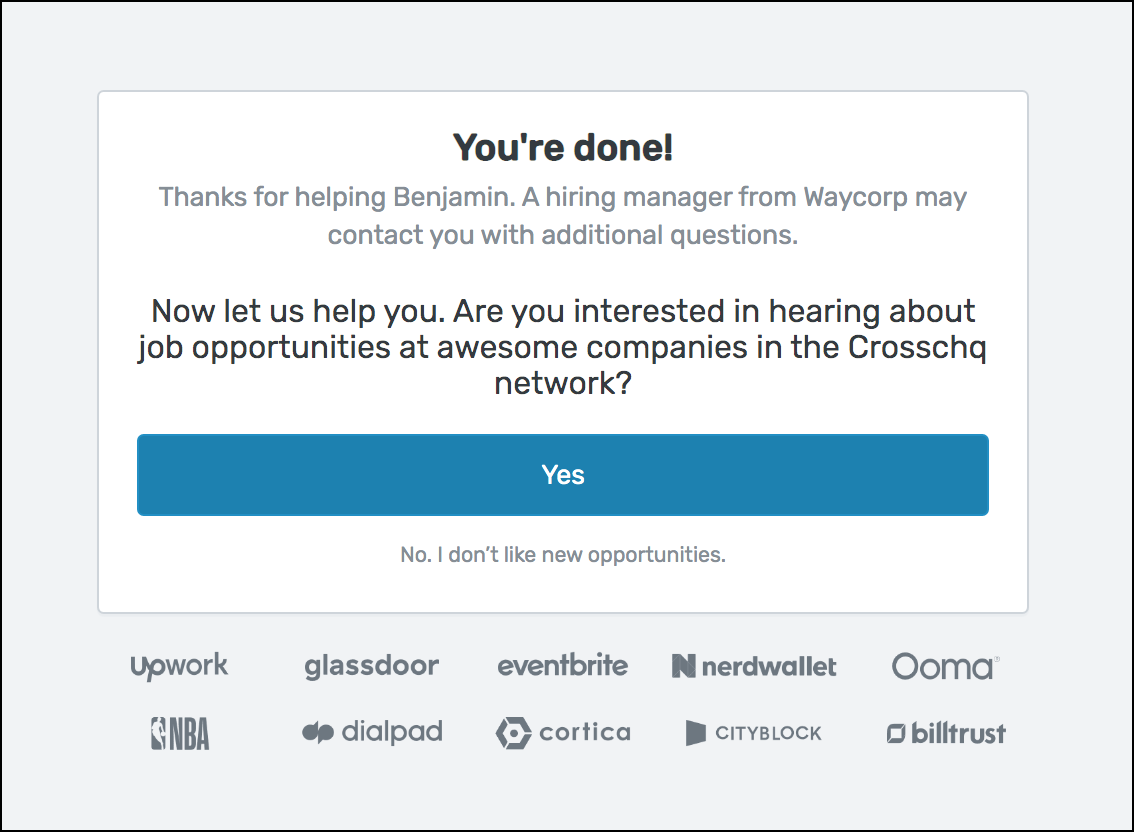 Then they will complete a short form and click Send. Crosschq will share this information with our customers, who are always looking for great new candidates. This process is not mandatory, but could be quite beneficial!