Getting Started With Crosschq 360
Candidate Directory
How to Use the Candidate Directory
The Candidate Directory Crosschq displays all of the candidates that have received requests from your organization. To access, click Candidates on the left menu bar.
You can sort by activity, creation date, email, and name.
From the candidate tabs, you can easily access contact information, hiring status, and Crosschq reports.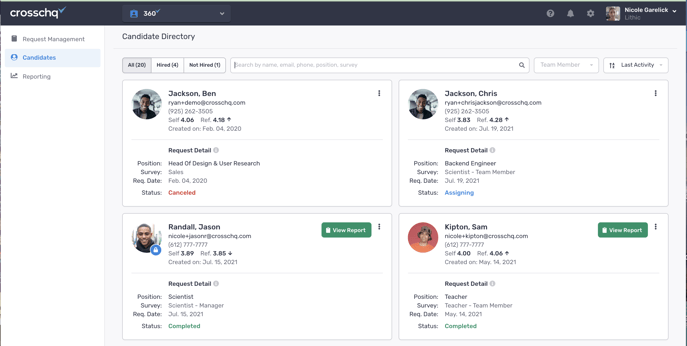 Utilize the three dots in the upper right-hand corner of the candidate card to take further action with the candidate.