Reset a candidate password
How to reset your password
---
How to reset your password within Crosschq
If you wish to modify your password, log into your Crosschq account and go to User Settings > Security. Then type your current and new password and click Save Changes.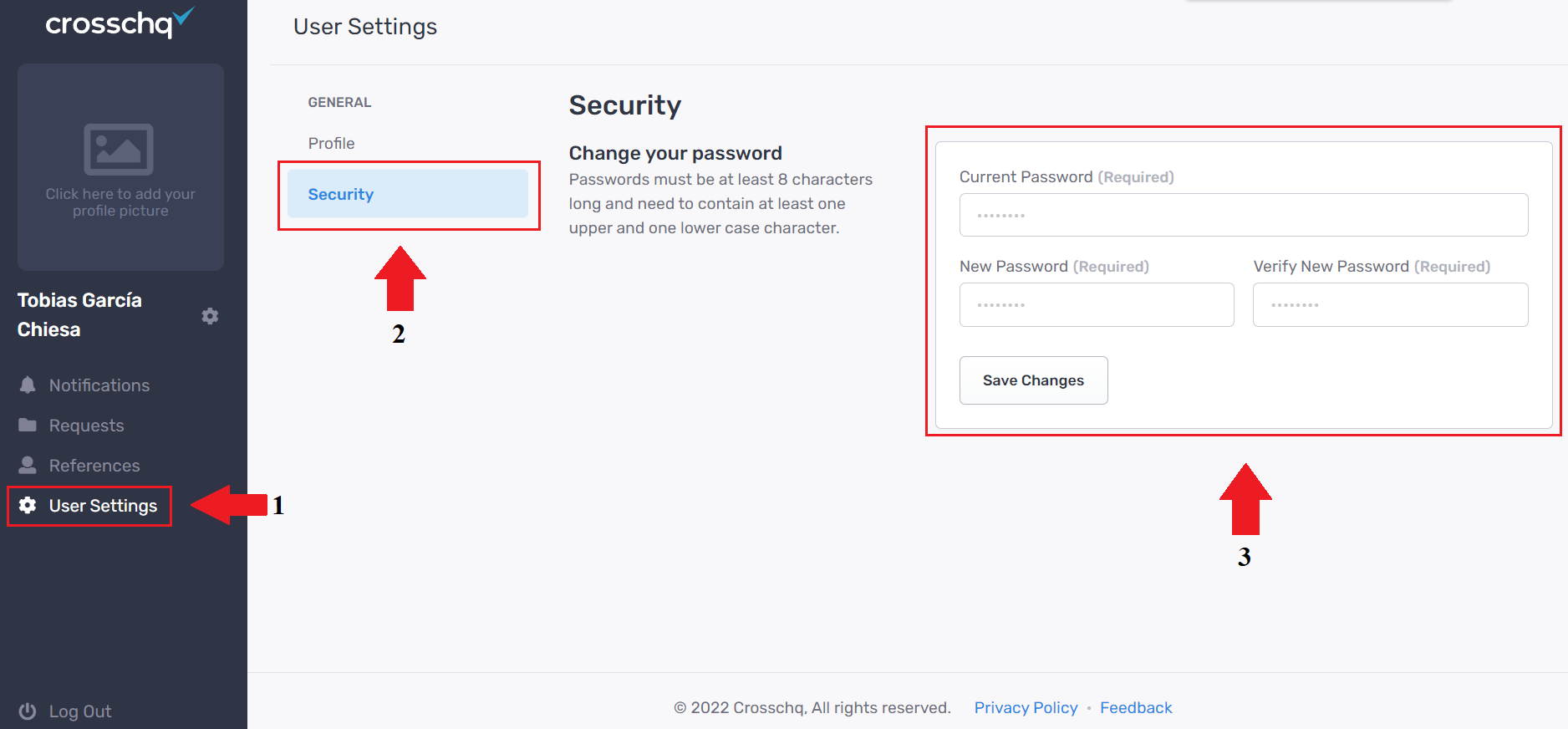 I forgot my password
If you forget your password, go to the Crosschq Candidates log-in page and click the Forgot Your Password link.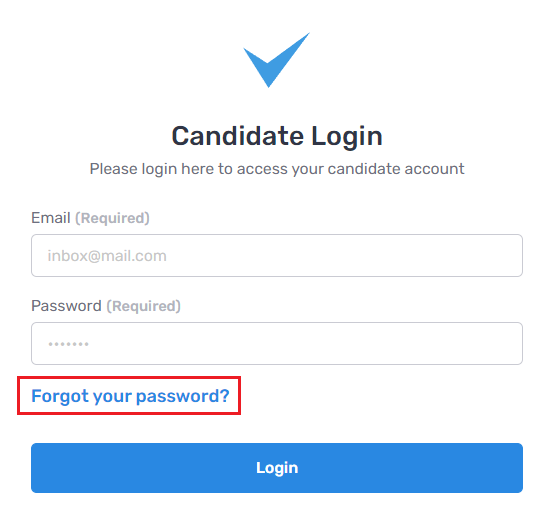 Enter the email address for your Crosschq account, and click the
Send Recovery Email
button.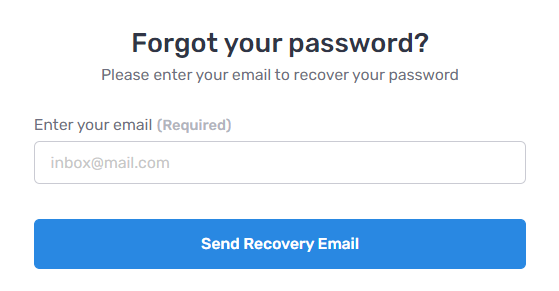 Look for an email message containing a link for resetting the password. If you don't receive this email, check your spam folder or reach out to support@crosschq.com.