Introduction to Voice
Voice allows organizations to easily collect feedback about your candidate and employee experience. Users can select from a range of pre-built surveys or build their own custom surveys to be distributed to a targeted audience.
Voice can also integrate with your ATS to seamlessly automate survey distribution based on candidate events like rejections and hires. To set up an ATS integration, follow our connector set up instructions. Currently, Voice is integrated with Greenhouse.
Accessing Voice
Once your account has access to the Voice app, you can select this module from the Crosschq homepage.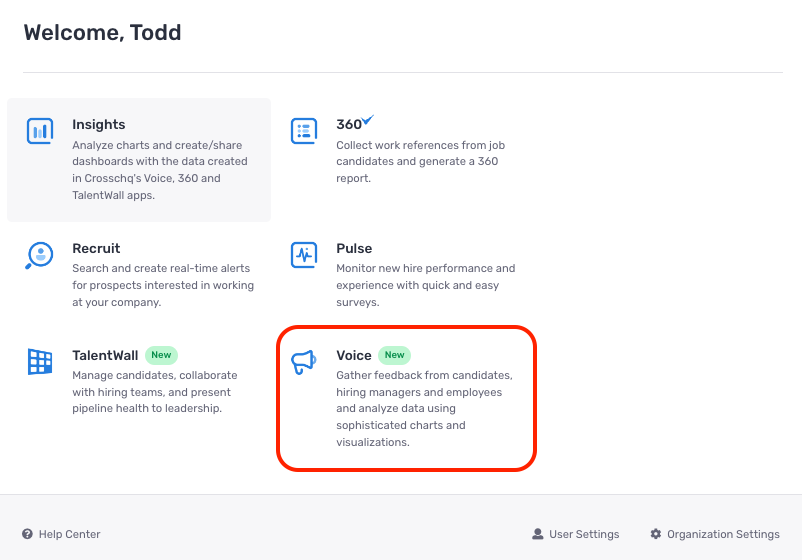 To start sending surveys, follow these steps to create a Voice campaign.