How to open a survey link
When a candidate chooses a reference, they'll receive an email message from Crosschq asking to respond to a reference survey.
Check your spam folder: Sometimes, a Crosschq email may go to the spam folder. Check that folder and mark any Crosschq email message as valid to promptly receive additional communications from the organization through Crosschq. Please don't hesitate to contact Crosschq support at support@crosschq.com.
Click Begin Survey to access the survey start page. The survey should take about 10 minutes to complete.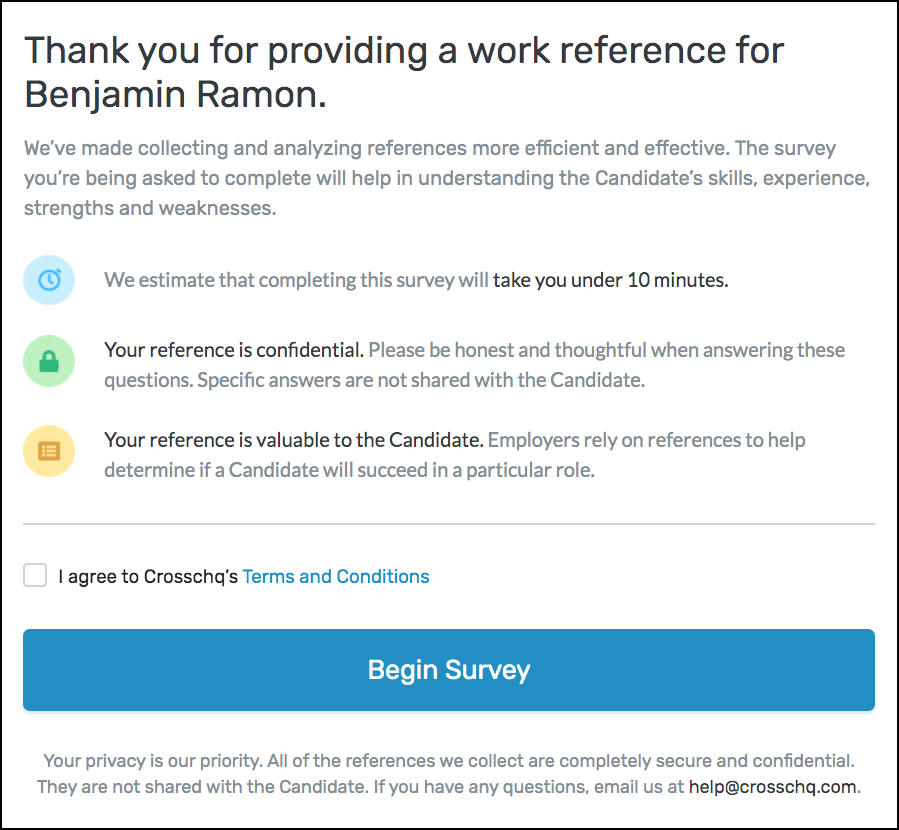 Additionally, candidates may choose to enable SMS notifications in which case you will also receive a link to get started with the reference request via your mobile phone. To get started with the survey, click the link within the SMS message. If at any point you want to stop receiving notifications, respond STOP.