Managing a Reference Request
Secure Report Sharing
How to Securely Share a Report within Crosschq
To share a completed report with someone who does not have a Crosschq account, you can do so by following the steps below.
Click on the Share button

Enter the email of the person with whom you would like to share the report and select the Share button. If the user shares a report with a person that does not have a Viewer account yet, they are automatically invited to join the team as a Viewer.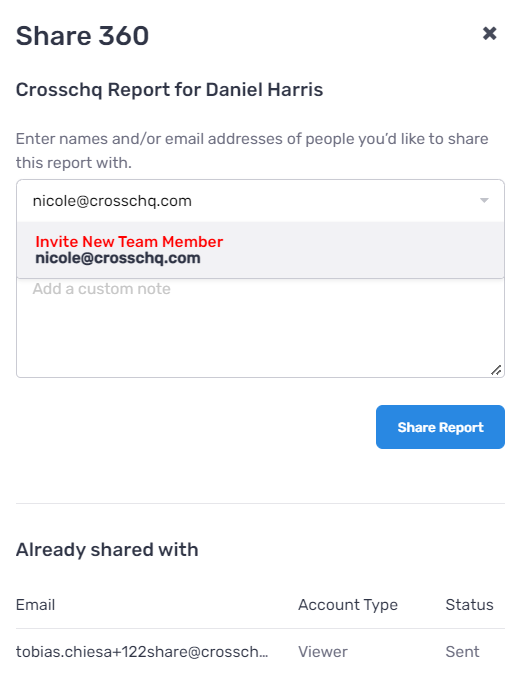 The person you shared the report with will then receive an email to access the report, they will click the view button, create a password, and then will be able to access the Live and PDF versions of the report.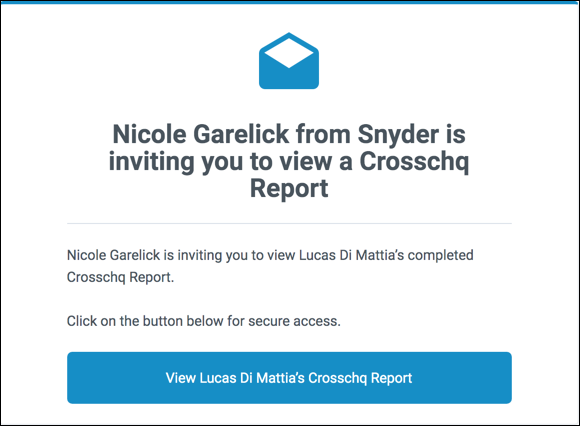 The report is now available for the user to view by clicking either the Live or PDF versions of the report.