Learn how to access your employee profiles and upload their performance data
Employee Profiles
After uploading the .csv file or syncing with your HRIS, you can review your Employee Profiles within the Employee Profiles section.
Here you will be able to filter by employed, terminated, start date, and with/without performance records.
You can also export your employee profiles to a CSV file by selecting the Export button.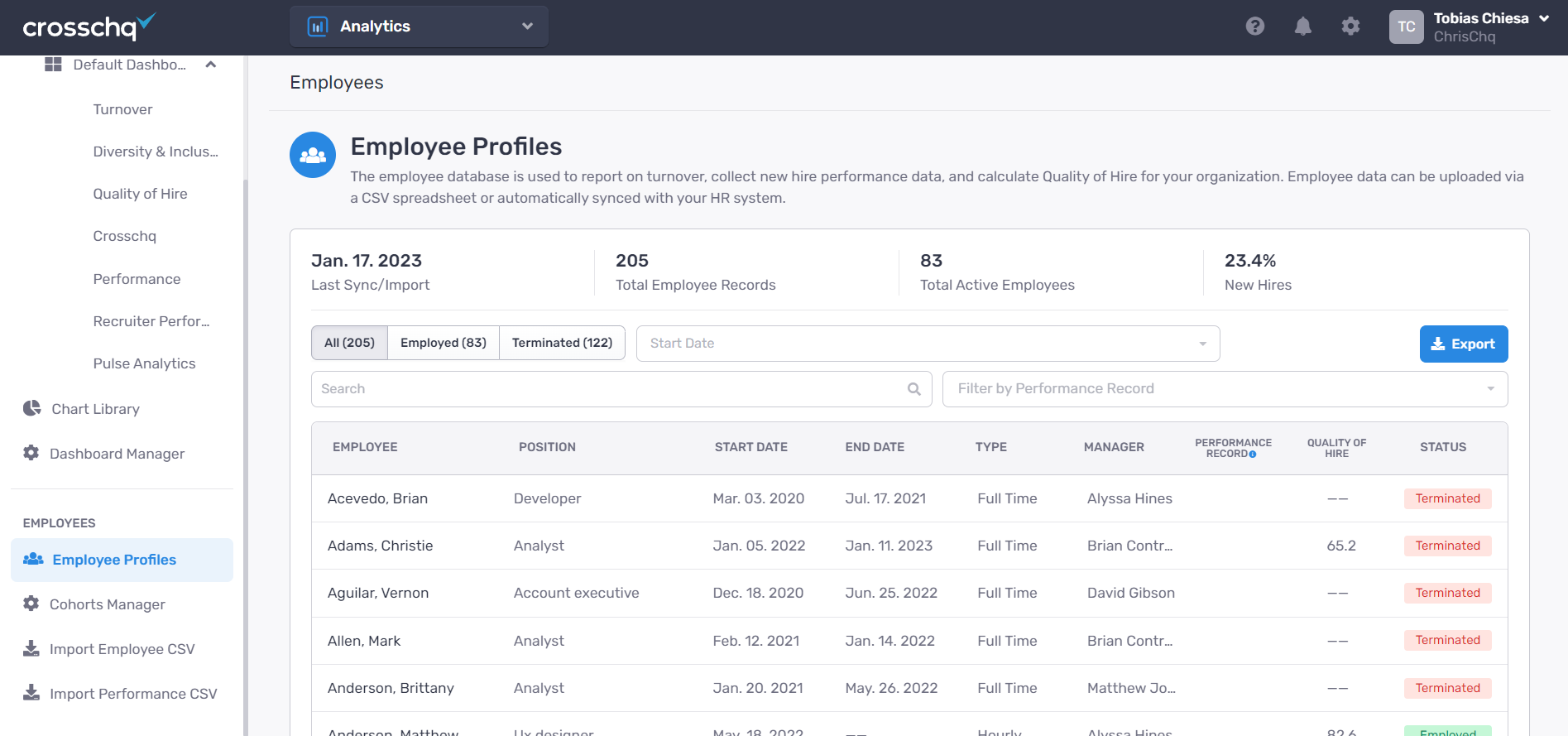 Click on a specific profile to access more granular data such as Employee Averages, Employee Trends, and Employee Ratings Details.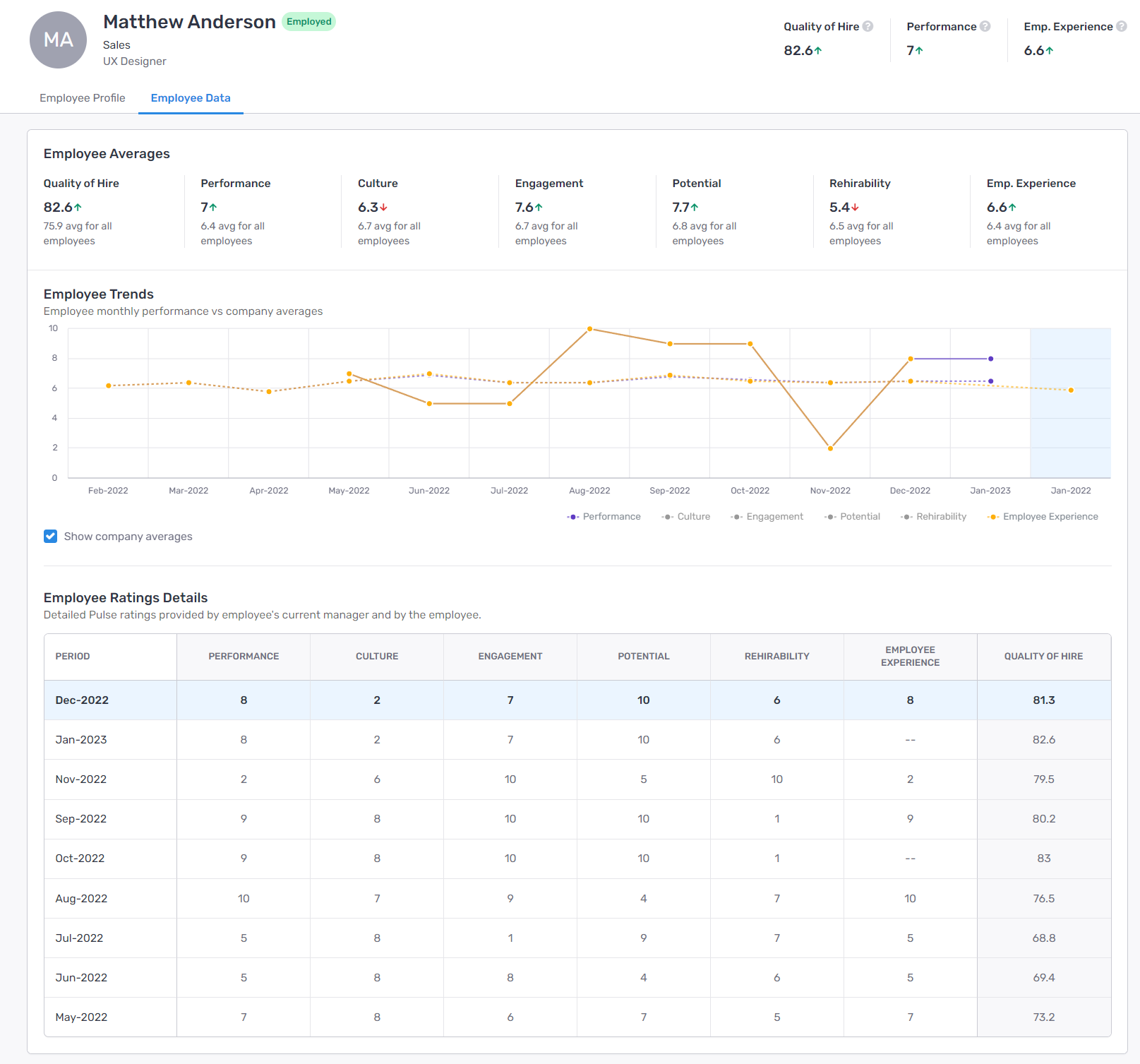 Performance Data
Crosschq Analytics requires performance ratings for new employees in order to calculate a key talent acquisition metric called Quality of Hire. Performance data can either be uploaded manually via a .csv file or you can set up Crosschq to automatically collect new hire performance information using our Pulse feature.
Uploading New Hire Performance Data Manually Via a CSV File
New Hire Performance .csv files can be uploaded using the Employees/Import Performance CSV screen in the Crosschq Analytics module. Your .csv file must follow the format provided in this template.
Column names are used to identify the information -- make sure that the titles of your columns exactly match those in the .csv template. For instructions on in-file formatting, click here.
The following is a list of the performance fields required in a .csv:
Employee Email Address;
Date (has format "YYYY-MM-DD");
Score (which is an integer from 1-10);
The following is a list of the non-performance fields optional in a .csv:
Culture (which is an integer from 1-10);
Engagement (which is an integer from 1-10);
Rehire (which is an integer from 1-10);
Responsibility (which is an integer from 1-10);
The file can be a portion of your employees or contain the entire team. If multiple performance ratings are provided for an employee in the same period, only the most recent rating will be used.
To import performance data, drag the file into the indicated box or upload via the browse function and select the correct file.