Begin providing references
When an organization uses Crosschq to request references from a candidate, they'll receive an email message from Crosschq.
Check the spam folder: Sometimes, a Crosschq email may go to the spam folder. Check that folder and mark any Crosschq email message as valid to promptly receive additional communications from the organization through Crosschq. Please don't hesitate to contact Crosschq support at support@crosschq.com.
Click the link/button in the Crosschq email message (see an example below) to launch a web page on which to create a password. Remember this password to login to Crosschq. If you forget your password, follow the steps here.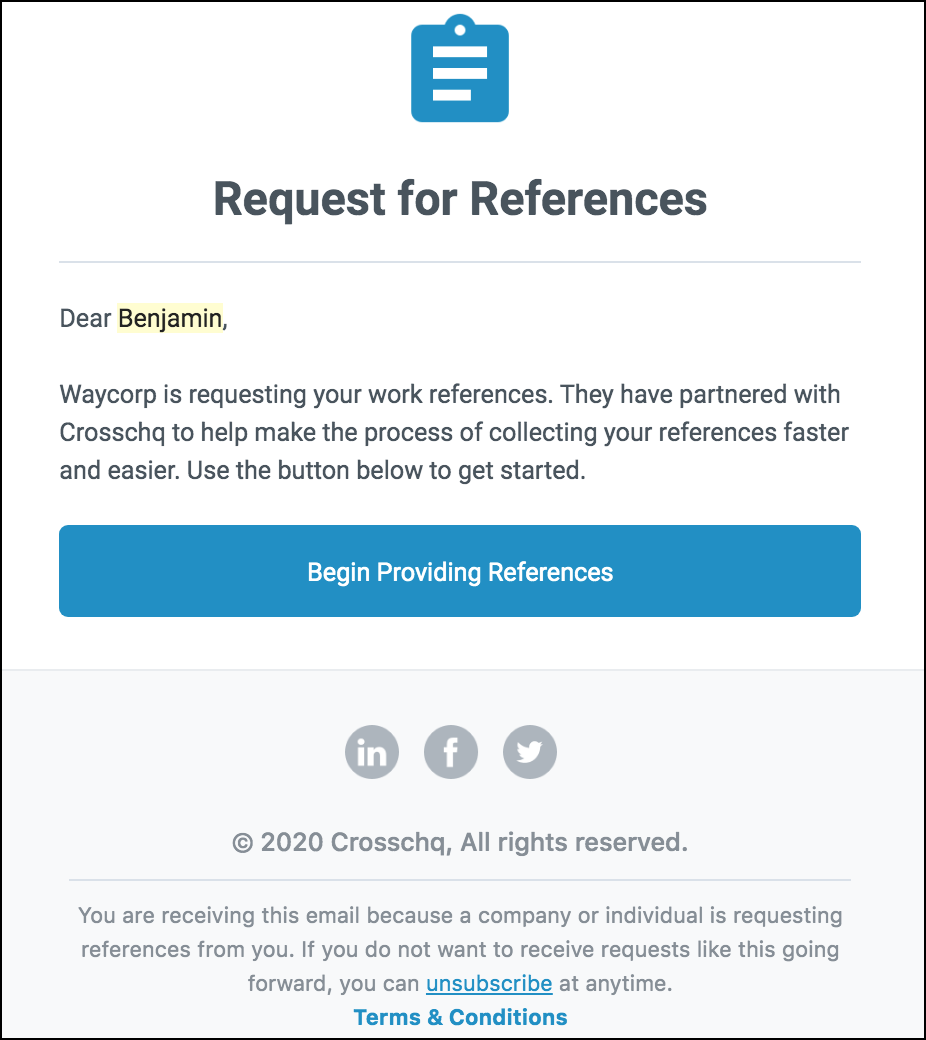 Additionally, organizations may choose to enable SMS notifications in which case you will get a text to get started with your Crosschq request. Click the link within the SMS message to get started with your request.