Notifications
How to View and Manage Notifications
In the menu on the top right, click the bell for Notifications to view a list of items that require action. Think of this as a to-do list for managing candidates within Crosschq. Any requests for which an action is necessary will appear in this list. You will also find alerts from prospects that have opted in to learn about job opportunities.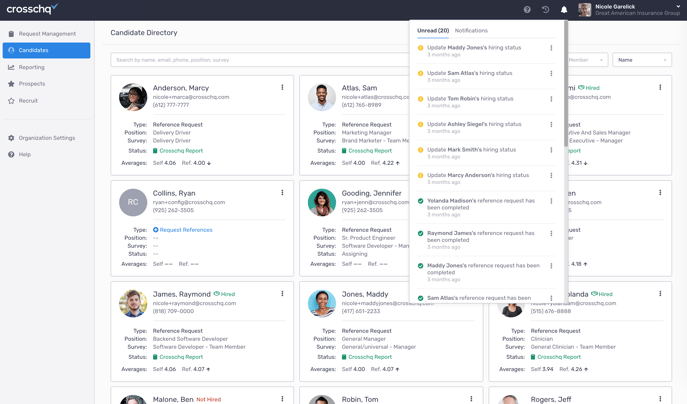 Each notification listing contains a summary description and action options:
Click the three dots to see the details for the notification, from there you can view, take an action, or dismiss the notification.
To clear notifications, be sure to dismiss them.