How do I add a New User or Contractor
Add, remove, and manage all your users under account settings
Users can only be added, edited, or deleted by an admin. To add a new user, go to the top right blue circle, click it, and then select
Account Settings
:
From there you can see and edit the permissions for everyone on your team:

To add another person, click on "Add user" on the left. You'll need to enter their Greenhouse email address and then select their
permissions in TalentWall
: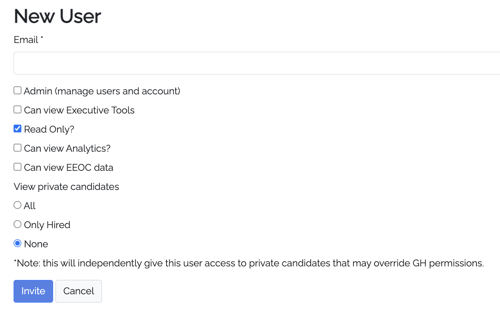 For contractors, we recommend making sure not to make them an admin, or giving your contractors access to the dashboard if you don't want them to access sensitive hiring data. (It is an all-or-nothing permission; you cannot customize what they can see or not see.)
We do not have a way to add users in bulk. The best way to add users in bulk is to set up SSO.